"A Medicaid Story - Finding Hope and Help"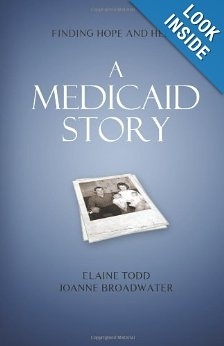 Is a carefully crafted story of a family in crisis and the available resources that bring them through. The book also includes helpful explanations of common terms, Medicaid eligibility, long-term care planning, and caregiver resources families will find extremely valuable.
Click on the link below for a brief preview or to purchase the book for yourself or a friend.